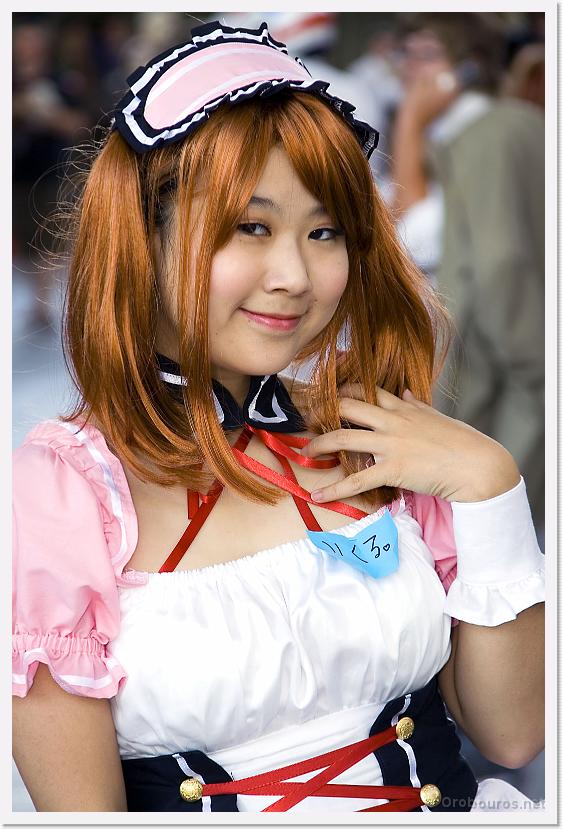 Otakon this year was set up to have problems. The event dates were moved up from the more regular early-August dates, placing Otakon fairly close to three other major conventions -- Anime Expo, Anime Next, and San Diego Comic Con. A local radio station had already booked the 1st Mariner Arena, leaving Otakon without its "Big Events" location. Likewise, this big event took out many of the already-scarce hotel rooms in the downtown area. Inclement weather on Thursday delayed a number of guests scheduled to arrive before the convention started. But other than the problems that are to be expected with a convention of this size, there were only the fewest of headaches.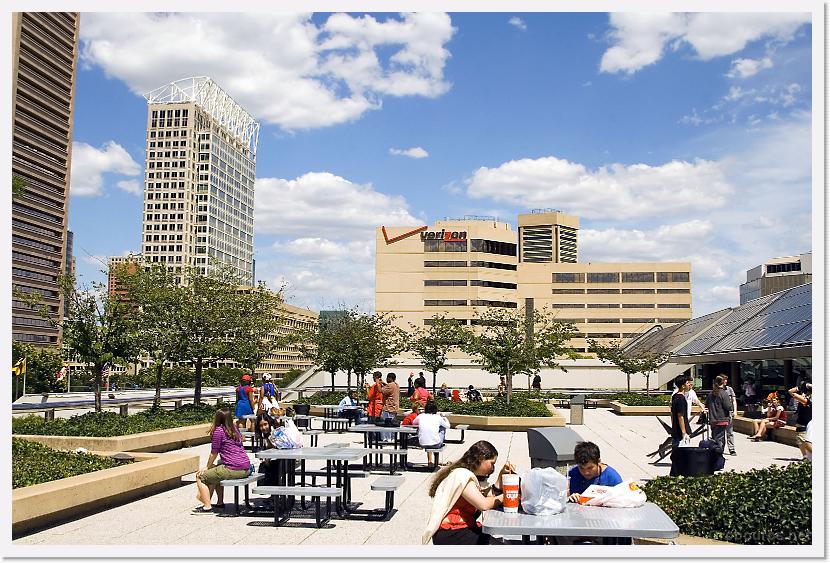 Unlike other years, and despite a suspicious weather forecast for the weekend, the temperature was relatively low in the high 80s and low 90s and low humidity. Spending more than ten minutes outside no longer was like standing outside in a sauna. This made walking between hotels, the convention center, and the inner harbor much easier and popular. Much like previous years, the inner harbor was completely overrun with attendees and the many cosplayers. As always in Baltimore, homeless and panhandlers were to be seen right outside, but this year seemed a bit better than previous years. Either they had gone elsewhere to try their luck, perhaps knowing that a large contingent of Otakon attendees are high school and college students notoriously low on cash, or perhaps the efforts of BACVA to clean up the downtown area has been working.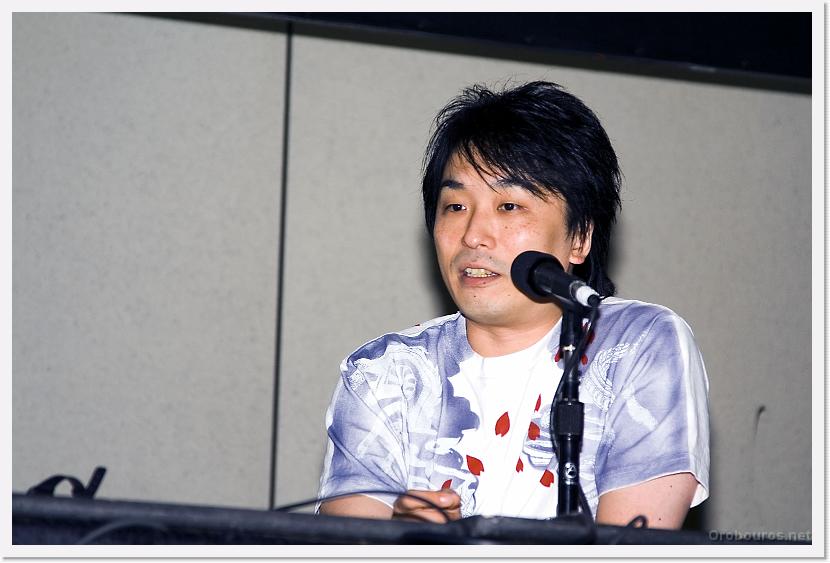 Despite being confined to "only" the BCC, Otakon used the space well, using a combined Video 1 and Main Events halls together for particularly big events. The standard ballroom on the 400 level was divided into three smaller sections, each still of tremendous size, to handle the large panels for the big name guests. Tomokazu Seki was of course the big guest, a famous voice actor and very popular with female fans. While he technically had two different panels, both amounted to large Q&A sessions. He was a very lively guest and seemed to be enjoying himself very much. Unfortunately, most "questions" amounted to some poor girl stuttering about loving Seki and then not really knowing what to ask. While Q&A sessions are the best possible kind of panel for those attendees that get up to speak, having some pre-determined questions provided by the host would probably touch on a lot more interesting topics for the guests to talk about.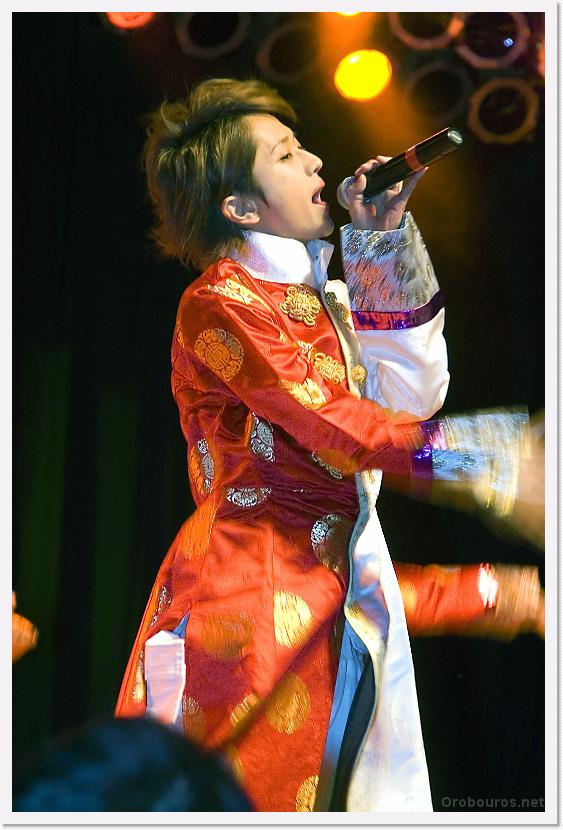 This year, Otakon brought two big musical performances to Baltimore. AAA (triple-A) is a seven-member singing and dancing troupe covering styles from hard rock to candy-sweet pop songs. Eminence -- or rather, a string quartet from the larger orchestra -- focuses on performing video game and anime music and is based in Australia. In a good programming move, Otakon scheduled the AAA concert for Friday night, the Eminence concert for Sunday at noon, and left the cosplay on Saturday evening, providing some big events each day on top of all the other panels and autograph sessions going on. Both AAA and Eminence were happy to promote themselves and set up merchandising and autograph sessions after their events. They were so interactive with their fans that Otakon staff had to prohibit them from taking pictures with attendees to allow the most number of people to meet with them. After both concerts, there were people actually running outside to the autograph locations to insure their spot in line.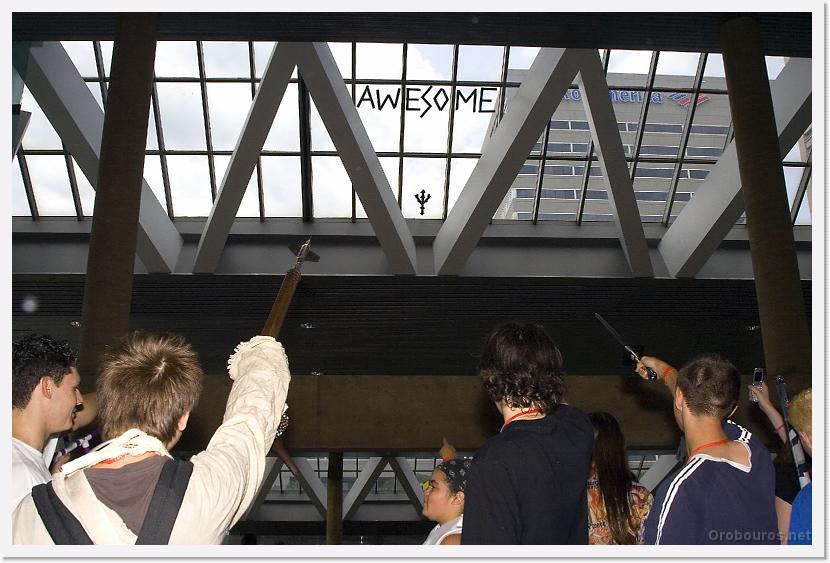 After nine years of filling the Baltimore Convention Center, I for one have come to the conclusion it's virtually impossible to meet up with anybody without making very specific plans, and best made before the convention. The only way to really socialize is to escape from the convention center and venture into the inner harbor. Despite the number of attendees (who bring in an estimated $21,000,000 to the city) and regular tourists, Baltimore's downtown district offers plenty of places to eat and shop, meaning only the most popular of places (Cheesecake Factory) have particularly long waits. The food court in the Pavilion caters to those with less of a food budget, meaning that even with hotels charging nearly $200 a night at the convention rate and parking often hitting $40 or more for the weekend, Otakon attendees don't necessarily have to break the bank to come. Even transportation to and from BWI airport is relatively cheap.
Otakon this year is likely to once again reach around 24,000 members and will be returning to Baltimore in August of 2008. Though the Hilton will likely not be open yet, this year already attendees saw the work being done on the hotel, including the skywalk between the new hotel and the BCC. Though Otakon will not be moving into the facilities until 2009, it is clear that Otakon will have room to grow in the future. For now, though, Otakon seems to have found a good size and is sticking with it.
Links
Sorry these links don't have better names. In many cases, the links have been provided as nothing more than a URL anyway. If you'd like to add your link here, email me at ollie@orobouros.net.
http://www.flickr.com/photos/theneutralcorner/
http://www.rdfn.org/otakon2007
http://www.refractorproductions.com/gallery/showgallery.php?cat=687
http://www.rosebride.com/lyn/o2k7.html
http://www.spinymice.com/otakon
http://www.bewareofninja.com/cosplay/photos/thumbnails.php?album=22
http://www.cs.stevens.edu/~rbender/otakon07/
http://correl.phoenixinquis.net/gallery/v/otakon/2007/
http://flickr.com/photos/mingerminger/sets/72157600968398809/
http://images.cosplay.com/gallery.php?BRSR=0&cat=82956&member=36288
http://images.cosplay.com/gallery.php?BRSR=0&cat=82978&member=38815
http://images.cosplay.com/gallery.php?BRSR=0&cat=83154&member=57242
http://images.cosplay.com/gallery.php?cat=82597&member=10651
http://images.cosplay.com/gallery.php?cat=82609&member=49480
http://images.cosplay.com/gallery.php?cat=82610&member=49480
http://images.cosplay.com/gallery.php?cat=82611&member=49480
http://images.cosplay.com/gallery.php?cat=82624&member=34377
http://images.cosplay.com/gallery.php?cat=82624&member=34377
http://images.cosplay.com/gallery.php?cat=82898&member=51613
http://images.cosplay.com/gallery.php?cat=82929&member=58543
http://images.cosplay.com/gallery.php?cat=82957&member=34596
http://images.cosplay.com/gallery.php?cat=82981&member=30802
http://images.cosplay.com/gallery.php?cat=82987&member=192
http://images.cosplay.com/gallery.php?cat=83011&member=14139
http://images.cosplay.com/gallery.php?cat=83067&member=28897
http://images.cosplay.com/gallery.php?cat=83070&member=61208
http://images.cosplay.com/gallery.php?cat=83115&member=16486
http://images.cosplay.com/gallery.php?cat=83148&member=19478
http://images.cosplay.com/gallery.php?cat=83155&member=46924
http://images.cosplay.com/gallery.php?cat=83157&member=46132
http://images.cosplay.com/gallery.php?cat=83194&member=23874
http://images.cosplay.com/gallery.php?cat=83211&member=9938
http://images.cosplay.com/gallery.php?cat=83221&member=21585
http://images.cosplay.com/gallery.php?cat=83221&member=21585
http://images.cosplay.com/gallery.php?cat=83264&member=76580
http://images.cosplay.com/gallery.php?member=34020&cat=500
http://images.cosplay.com/gallery.php?member=35133&cat=500
http://images.cosplay.com/gallery.php?member=51170&cat=500
http://images.cosplay.com/gallery.php?member=80857&cat=500
http://my.inbox.com/photos/animagirl147/index.aspx
http://otakusurf.wordpress.com/2007/07/22/otakon-2007-sidetracked/
http://photos.animejutsu.com/
http://picasaweb.google.com/deuceloosely/Otakon2007/photo#s5090664398279909458
http://picasaweb.google.com/dxanato/OtakonBaltimore?authkey=yaFPvVhD0eQ
http://rpgi.livejournal.com/114963.html
http://s110.photobucket.com/albums/n108/calcosplay/Otakon%2007/
http://s111.photobucket.com/albums/n132/alphaninn/Otakon%202007/
http://s173.photobucket.com/albums/w55/KillaBeeSwarm/Otakon2007/
http://s186.photobucket.com/albums/x233/RainieKyioOtakon07/
http://s203.photobucket.com/albums/aa249/subwoofer_2007/
http://s206.photobucket.com/albums/bb31/kairispics/
http://s207.photobucket.com/albums/bb94/otakon2007/
http://s208.photobucket.com/albums/bb35/wildcat83_talon/Otakon%202007/
http://s23.photobucket.com/albums/b380/splatter12/otakon%2007/
http://s26.photobucket.com/albums/c124/narupixels/photos/otakon07/
http://s4.photobucket.com/albums/y139/starwarsgal/Otakon%2007/
http://s44.photobucket.com/albums/f36/exo5/Otakon%202007/
http://s7.photobucket.com/albums/y258/SukebanMiaYagyu/Otakon%202007/
http://s78.photobucket.com/albums/j86/KittyofDoom82/Otakon%202007/
http://s8.photobucket.com/albums/a34/Ryoga_sama/Otakon%2007/
http://s85.photobucket.com/albums/k59/The_Real_Nuriko/Otakon%2007/
http://smg.photobucket.com/albums/v190/atomsk_sama/Otakon/2007/
http://smg.photobucket.com/albums/v190/atomsk_sama/Otakon/2007/?start=0
http://smg.photobucket.com/albums/v259/mehplusone/Otakon%202007/
http://smg.photobucket.com/albums/v334/Treg04/Otakon%2007/
http://smg.photobucket.com/albums/v51/Archelon/?
http://smg.photobucket.com/albums/v694/feuetvent/otakon%202007/
http://viewmorepics.myspace.com/index.cfm?fuseaction=user.viewPicture&friendID=32528695&albumId=860862
http://www.flickr.com/gp/59814712@N00/3mEKnz
http://www.flickr.com/photos/10302049@N05/sets/72157600972472726/
http://www.flickr.com/photos/10432121@N06/
http://www.flickr.com/photos/10432121@N06/
http://www.flickr.com/photos/10432121@N06/
http://www.flickr.com/photos/DigitalisAkujin/
http://www.flickr.com/photos/fpstanley/sets/72157600923439553/
http://www.flickr.com/photos/saturniakitty/sets/72157600952086941/
http://www.flickr.com/photos/saturniakitty/sets/72157600952086941/
http://www.youtube.com/profile?user=Kiarrens
http://www.youtube.com/watch?v=ppJ90kSFHlw
http://www.youtube.com/watch?v=WC351woTD2Q
http://xinthemoonlight.livejournal.com/43702.html